10-06-19
TAKING A DENT OUT OF FENDER BENDER FALLOUTS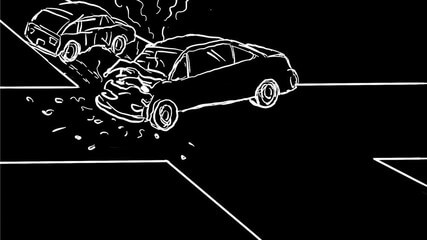 Taking a dent out of fender bender fallouts
Back to school on body shop basics with GSL GM City
The return of fall brings many things for Calgarians ... and not all are weather related. You might be getting back into routine or embarking on a new one; heading back to school or driving your youngest child to their first day at school.
Whether you're heading up Deerfoot Trail or down Bow Trail this fall, there's inevitably going to be more traffic on Calgary's roads. And when combined with (yes) a bit of snow in the forecast, you might find yourself in an unfortunate fender bender.
So where do you go from there when looking to restore your ride? We sat down with the body shop experts at GSL GM City, and here's their advice:
You're in control - As in which body shop you choose to bring your vehicle. By Alberta law, you have the choice of where you go and get your vehicle repaired. Insurance companies will typically provide a list of preferred vendors, but, at the end of day, Alberta drivers have the right to bring their vehicle to whatever shop they choose. We warranty our workmanship for as long as you own your vehicle.
Tip of the iceberg - Just because you can't see the damage on your vehicle doesn't mean it's not there. What lies beneath following a fender bender is just as important as what you see on the outside. If you've been in collision, for example, plastic bumpers do little to provide protection for your vehicle's structural and other important components. And that's not to mention everything from alignment issues to leaks from oil to air conditioning and coolant . That is why it's important to bring your vehicle to a certified specialist who knows what they're looking for.
New really is better - Aftermarket or even used parts may save money in the short term, but they can cost you more in the long run. New OEM (Original Equipment Manufacturer) parts are not only manufactured to meet automakers' high standards of safety and quality, but they are also covered by limited or lifetime warranties. Used or aftermarket parts can have fit/alignment issues, rattle, corrode, and affect your vehicle's warranty, depending on certain situations.
Cue the hue - The last thing you want after getting in a car accident is a daily reminder of it once the repairs are done because the paint doesn't match. Yet that can happen if the body shop, you're using doesn't do their due diligence with things such as matching factory paint, using manufacturer's paint codes, blending and spray panel testing. Be sure to use a body shop that has access to the right information and techniques before handing over your keys.
***
Did you know? ... GSL GM City's body shop repairs all makes and models, and has access to a complete line of factory and aftermarket parts. In addition to collision repair services and full on-site mechanical facilities, the shop also offers in-house glass repairs/tinting, 3M paint protection installation, box liner installations and more.
To set up an appointment for an estimate to have your vehicle repaired, call 403-781-1519 or email bodyshop@gslgmcity.com.
---